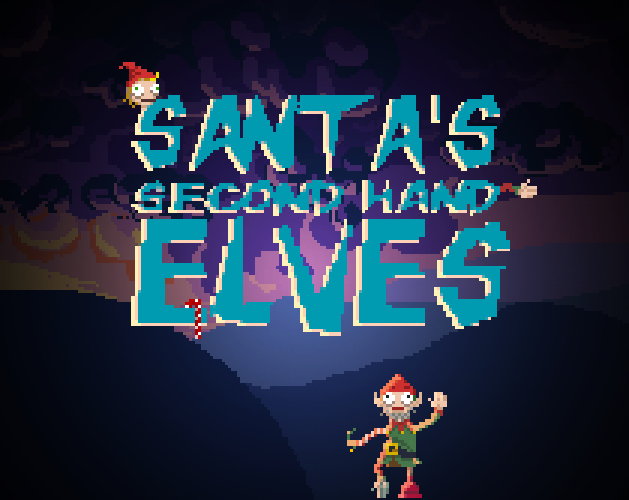 Santa's Second hand Elves
A downloadable game for Windows
Game made in 48 hours for ShenaniJam 2019

Themes used : All of them!
Cursemas Eve,
DNA Chaos,
Wrenches 101

There has been a terrible accident in Santa's workshop and all the elves have exploded into billion pieces!
Christmas Eve is closing in on fast and Mr. Claus doesn't have anybody working the lines. Take up the challenge to help Santa save Christmas by putting those workerbees back together!

Santa's Second Hand Elves is a workshop simulator-game in which you have a limited number of time to fill orders for Father Christmas by fixing his staff.

Features:
A lot of different bodyparts to mix 'n' match to create your very own monstrosities! Wrench 'em back together with a wrenching mechanic fit for royalty and watch them limp away into the night!

Team members : Wookaloop, VilKroz

Music and graphics : VilKroz
Coding : Wookaloop
Download
Download
santa's second hand elves.zip
5 MB